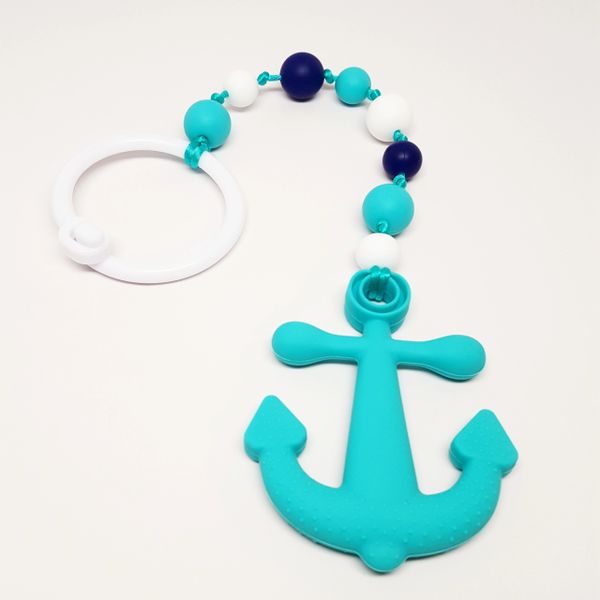 Anchor Stroller Clip Toy
Perfect for the on-the-go parent, these colorful, fun anchor teethers are perfect for an easily accessible remedy to soothe your teething child. The various bead sizes and the textures found on one of the teething anchors will grab the attention of any small child!
These teethers are made to be easily attached to strollers, baby carriers, baby wraps or toy rings for easy and quick access when your little one needs teething relief.
Knotted between each bead for extra safety
Safety Plastic "O" ring
Fits most car or wearable baby carriers
Reviews