The "Sue II" Teething Necklace Collection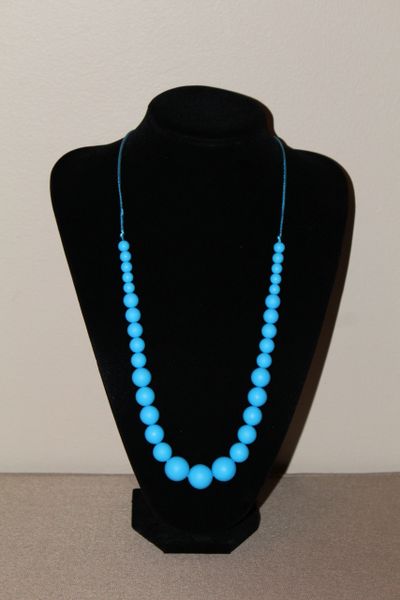 The "Sue II" Teething Necklace Collection
Designed to resemble the finest of pearls, this elegant collection is made of many different sizes of beautiful color beads. This is our only collection that is offered in every color that we carry as a tribute to a special woman who loved her set of pearls (and colors).
This necklace is approximately 14" in length.

Open neck design to eliminate hair getting caught in beads

Knotted on each end to keep beads in place

Breakaway safety clasp
Each collection draws it's name from an influential woman in the owner's life.
Reviews