Hedgehog Stroller Clip Toy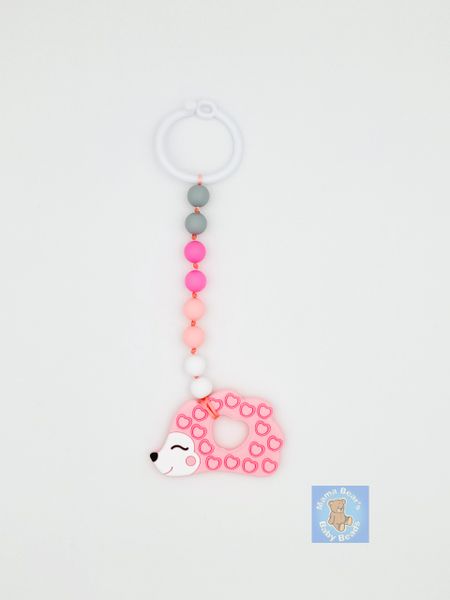 Hedgehog Stroller Clip Toy
This array of hedgehogs is sure to catch the attention of your teething little ones. These hedgehogs have a soft & soothing texture suitable for the needs of a teething child.
These teethers are made to be easily attached to strollers, baby carriers, baby wraps or toy rings for easy and quick access when your little one needs teething relief.
---
Knotted between each bead for extra safety
Safety Plastic "O" ring
Fits most car or wearable baby carriers
The length of the hedgehog is 3 1/2"long.
 The length of the entire clip is Approximately 12"

---

The teether & beads are made from 100% food grade silicone.
 Our products are free from harmful chemicals: No BPA, PVC, Lead, Phthalate, or Latex.
Clean before first use. Use warm soapy water or place on top rack of the dishwasher. 
Adult Supervision is required at all times.
Do not leave stroller clip toy/teether with unattended children.
Reviews