The "Jacquelyn" Teething Necklace Collection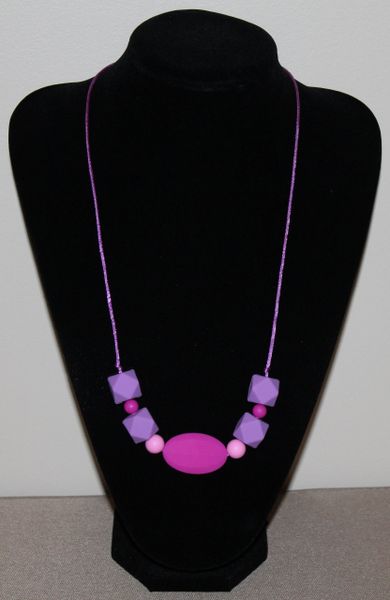 The "Jacquelyn" Teething Necklace Collection
With a centered flat oval and hexagon beads on both sides, this collection will be a baby's favorite to keep them occupied. The different shapes will be a wonderful distraction for your baby.
This necklace is approximately 13" in length




Knotted on each end to keep beads in place




Breakaway safety clasp
Each collection draws it's name from an influential woman in the owner's life.
Reviews