The "Elizabeth I" Teething Necklace Collection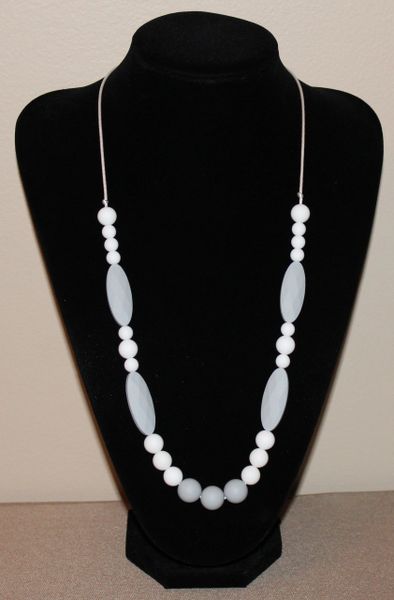 The "Elizabeth I" Teething Necklace Collection
**LIMITED EDITION TEETHING NECKLACE**

The "Elizabeth I" Collection is a classic and elegant design to add to any wardrobe!

With a combination of elongated oval marquise and varying white round silicone beads, this design gives many different options to teeth or grasp for your little one. All while having an elegant look that will be sure to compliment any outfit.

Your friends will be shocked that this BEAUTIFUL necklace also can be used as a teething necklace!
This necklace is approximately 14" in length

Open neck design to eliminate hair caught in beads

Knotted on each end to keep beads in place

Double knotted inside of the clasp

Breakaway safety clasp

Reviews